When it comes to a content management system, the strongest in the space include Squarespace vs WordPress. Which one fares better in different areas such as pricing and usage? Which should you use for business, e-commerce, or personal?
Squarespace vs WordPress | Pick the Better Choice for Your Needs
In This Article:
Squarespace vs WordPress: Pros and Cons
There are good reasons behind why users consider Squarespace vs WordPress. They differ in a lot of ways but can also share some excellent features and challenges.
Both WordPress and Squarespace offer wide functionality and beautiful end products. If you want a fully customized business site, you can get it with both. You don't need a developer. You can monitor and analyze your metrics. They are blog-friendly.
While both Squarespace and WordPress are functional, reliable, and at the top of their game, they do have drawbacks. Neither has an email service. You must integrate email with an outside provider or hosting platform. The process can be a pain. They are both flexible, but it can be costly to make them perform the way you want.
Compare the Content Management Systems
Choosing between them mainly comes down to what you want with your website: speed of startup or ultimate control. There is one clear winner in both categories.
To find out, let's start the Squarespace vs WordPress battle in the following areas:
1. Simplicity
Squarespace is clearly better than WordPress in this area. You don't technically need to know any coding languages for WordPress, but it sure is helpful. If you're not familiar with HTML and CSS, you will struggle to get your site looking exactly how you want. This is especially true if you can't pay for a developer.
On the other hand, Squarespace is very simple to use right off the bat. It employs drag-and-drop features. These reduce or eliminate your need for coding. For absolute beginners, this is the way to go. Note though that WordPress is more flexible in the long run.
2. Flexibility
WordPress is crazily malleable. You can do so much with this platform. It's not hyperbole to say the sky is the limit within the WordPress CMS.
Hundreds of free or paid themes and plugins make it easy to customize your site to extreme specificity. Each month sees new plugins, themes, and features roll out from independent designers and developers. These allow you to control the following, to name a few:
Visual
Functionality
Navigation
e-Commerce Needs
Payment Integrations
Blog Integrations
Marketing Tools
Squarespace offers a limited set of features, and the only plugins to which you have access to are its own. It severely limits itself by prohibiting independent designers from creating add-ons.
3. Pricing
In Squarespace vs WordPress pricing, the latter beats the former – no contest. Squarespace pricing rolls its content management system (where you upload information) and hosting (where you store information) all into one plan. Then it charges you a set price, which can be as much as $16.
WordPress pricing lets you choose how you want to play it. You can keep your content hosted on WordPress.com, a done-for-you, and free site. The only drawback to the free approach is you don't have your dedicated domain name. For instance, instead of yourpersonalsite.com, your URL is yourpersonalsite.wordpress.com. It doesn't look as professional.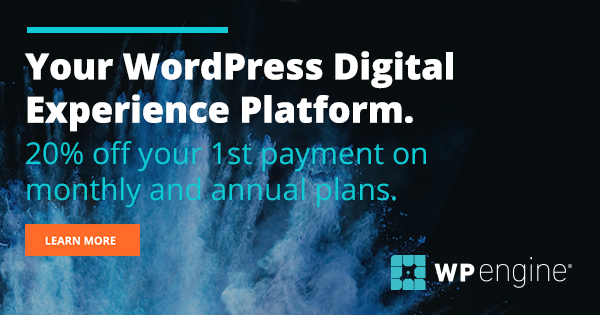 You can then choose a paid option. BlueHost costs only $7.99 per month for the Basic plan and $14.99 for the Prime option. Another popular option, SiteGround, starts at $3.95 and ranges up to $29.95 for very fancy options. For hands-off, managed WordPress hosting, WP Engine, the gold standard hosting platform, is an excellent choice. WP Engine's customer service will help you through any WordPress issues you run into as well.
Either way, these options are cheaper than the Squarespace plans.
With Squarespace, you cannot add e-Commerce items in a personal plan. You need to upgrade to a business plan. That's $26 compared to $16 monthly ($12 for annual payments). If you want all the bells and whistles of a fully functional e-Commerce platform, you have to level up to the Advanced e-Commerce plan. This is $46 monthly ($40 yearly). That's a significant price jump from BlueHost's.
When you pay for your hosting, you can do all this for the same price as you would for a simple personal site.
4. Data Portability
Data portability refers to the ability to export the content on a current site. It is important when you want to switch platforms. Let's say you currently use WordPress, but you decide you want the ease of Squarespace.
Data portability exhibits a clear winner: WordPress. When you create a WordPress site, you can export all your content at any time. These include pages, posts, and images. You can even do the same for themes and plugins.
Squarespace only lets you export content, not themes, plugins, and other features. If you want to migrate from WordPress to anywhere else, you'll have a much easier time holding on to all the hard work you already put in.
5. Search Engine Optimization
Squarespace vs WordPress SEO is also a no-contest situation. Search engine optimization does matter for pages, but it mostly becomes important in the case of blog posts. Posts are so useful because they allow you to answer questions using keywords that pull visitors to your site.
People look for information by searching in Google. Google returns a list of search results and they choose one. They come to your site.
With WordPress, it's incredibly easy to hone your SEO to an incredibly high level. That way, you can pull in a wide variety of visitors. Many plugins exist to help you do this. One of the best is Yoast. Squarespace struggles with its restricted repertoire of plugins.
6. Guidance
If we're being perfectly honest, we might call this section "hand-holding." Depending on your experience, you might not need any hand-holding at all. In that case, you would want WordPress due to the above reasons.
If you want more help, you'll find Squarespace a friend. The "Getting Started" section is super handy. It allows you to search a variety of topics. They are broken down into intuitive sections. No matter what you need, you'll find an answer to using their site and features. If you have more questions, their staff are both accessible and friendly.
While WordPress has a huge array of functions, it can be hard to use them at first. Every answer exists on the web, but they're far from in one place. If you're cool with a hunt, though, you'll do fine.
Personal Use vs Business Use vs e-Commerce Use
For personal use, WordPress is definitely the way to go. It may take more time to get it up and running. For a personal blog, though, it's usually not a drawback. You don't have the same timelines as you do with a business site. You can experiment and customize. You'll get the site you want.
Business owners, old and new, are better off starting up quick. If you are doing everything yourself, Squarespace is it. If you can afford a developer, of course, WordPress is better. You get all the functionality without the steep learning curve.
Those who need e-Commerce functionality will likely find WordPress better. It enables you to connect different payment systems. These include PayPal, Stripe, Google Checkout, and Skrill. It even connects to Payoneer, 2Checkout, and Bitcoin. Squarespace only allows Stripe and PayPal, which can limit your customers' options.
Squarespace does have a lot of the e-Commerce formatting and integrations for you. If you don't want to fuss with setup, plugins, hosting, and coding, Squarespace is an easy way to hit the ground running.
Should you code or use website builders such as Squarespace? Here's Ricky Garcia's opinion:
The Squarespace vs WordPress comparison is strong. Know, though, at the end of the day, these aren't your only options. You have Joomla and Weebly, which enable you to create very functional sites quickly. WordPress and Squarespace, nevertheless, remain the better choices to create a professional-grade site.
Which do you think wins in Squarespace vs WordPress? Share your thoughts down in the comments section.
Up Next: Transform Your Blog Into A Real Business [Small Biz Noobies]